Úplný text príspevku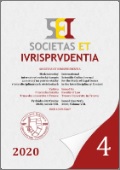 Čítať príspevok (PDF)
---
Typ dokumentu: časopis
Typ príspevku: štúdia
Jazyk príspevku: angličtina
Publikované: 31. 12. 2020
Formát súboru: PDF
Veľkosť súboru: 661 kB
Ewelina Badura
In: Societas et iurisprudentia • 2020 • ročník 8 • číslo 4 • strany 51-66 • ISSN 1339-5467
Abstract: Short-term rental has become extremely popular in recent years. It is important to distinguish the functioning of the two main real estate markets: the investment market, which includes the transfer of property rights and ownership-like rights, and the rental market, relating to the conclusion of contracts specifying mutual rights and obligations related to the ownership of a real estate. Booking or Airbnb websites, used to book accommodation, after selecting the basic search parameters allow you to find not only hotels and guesthouses, but also private apartments in competitive locations. This note argues that cities should adopt an enforceable ordinance that addresses health and safety, zoning, licensing and taxation by drawing on ideas already implemented in other cities.
Key Words: Civil Law; Short-term Lease Agreements; Rental; Real Estate; Contract; Regulations; Condo Hotel; Aparthotel; the United States of America; Poland; Germany; France; Spain.
ORCID:

https://orcid.org/0000-0002-5514-6299
DOI: https://doi.org/10.31262/1339-5467/2020/8/4/51-66
URL: http://sei.iuridica.truni.sk/archive/2020/04/SEI-2020-04-Studies-Badura-Ewelina.pdf
Bibliografická citácia
BADURA, E. Legal Aspects of Short-term Lease Agreements – on a Comparative Background. Societas et iurisprudentia [online]. 2020, roč. 8, č. 4, s. 51-66 [cit. 2020-01-01]. ISSN 1339-5467. Dostupné na: https://doi.org/10.31262/1339-5467/2020/8/4/51-66.